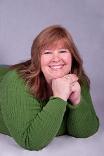 Offering Phone Readings
Again!
Phone Readings are just as accurate, in my opinion more accurate than in person readings. A reading is all about connection, whether it be connecting with a loved one who has passed over or connecting with an outside (spiritual) perspective to your current life, my readings tend to be healing.
Hours; Mon-Fri 8:30am-12noon EST (I do have limited evening hours)
Please Email me ; nadis_6@msn.com
To set up your appointment today!
1hr Reading; $200
1/2 Reading; $100
Gift certificates also available
Email Readings: $20 per question. Email me your questions and I will respond within a week (all payments will be made via PayPal invoice.
Spiritual Guidance: Sometimes we don't need a reading, but intuitive spiritual direction. This is a time of discussion and interaction or place to share what is going on in your spiritual world. $50 for 1 hr. Session
3 Card Reading: $30. This is a fun way to see what energy is around you at the moment. I am not a fortune teller, but I do find it helpful to have an outside look into your inner world. Most often we have loving energy surrounding us that we are unaware of. Email me today to request this reading!
I Am So Excited!
Spring Time On-Line Retreat is Ready!
A Mini Retreat that shows up in your inbox daily for 21 days!
This program is only
$21
With all that is going on in the world and in our lives
We all need a way to
Navigate, rejuvenate, Reconnect!
As We Honor, We heal, We Grow, WeAre!
Join myself, Janine Baryza-Ly and
LeAnne Scheibal
On this journey of inspiration, contemplation and action
Please Sign Up Today at :
www.WisdomsConnection.com
Make sure to sign up for my email list on the "contact me " page