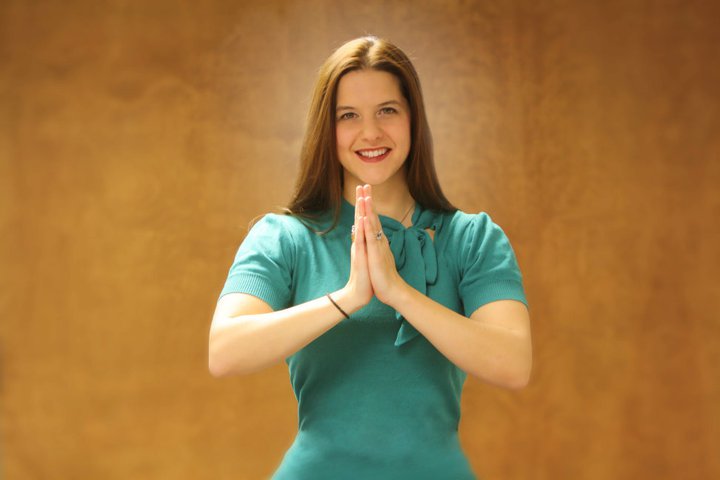 Fortify me with the grace of Your Holy Spirit and give Your peace to my soul that I may be free from all needless anxiety, solicitude and worry. Help me to desire always that which is pleasing and acceptable to You so that Your will may be my will.

(Saint Francesca Xavier Cabrini, 1850-1917)
It is love that brings happiness to people.
It is love that gives joy to happiness.
My mother didn't give birth to me, that love did.
A hundred blessings and praises to that love.
-- Rumi
O' Ever Loving Creator, the one who

transcends all! You have been called many names, yet to know you is to know your heart, not your name. May your grace lead us, your love protect us and your light shine so bright we can not miss it.




Breathe in me, O Holy Spirit, that my thoughts may all be holy. Act in me, O Holy Spirit, that my work, too, may be holy. Draw my heart, O Holy Spirit, that I love but what is holy. Strengthen me, O Holy Spirit, to defend all that is holy. Guard me, then, O Holy Spirit, that I always may be holy. Amen.



Dear God,
Lord, make me an instrument of Your peace;
Where there is hatred, let me sow love;
Where there is injury, pardon;
Where there is error, truth;
Where there is doubt, faith;
Where there is despair, hope;
Where there is darkness, light;
And where there is sadness, joy.
O Divine Master, Grant that I may not so much seek
To be consoled as to console;
To be understood as to understand;
To be loved as to love.
For it is in giving that we receive;
It is in pardoning that we are pardoned;
And it is in dying that we are born to eternal life.




Dear God,
I have no idea where I am going. I do not see the road ahead of me. I cannot know for certain where it will end. Nor do I really know myself... and the fact that I think that I am following your will does not mean that I am actually doing so. But I believe this:
I believe that the desire to please you, does in fact please you. I hope I have that desire in everything I do. I hope I
never persist in anything
apart from that desire.
And I know that if I do this, you will lead me by the right road, though I may know nothing about it at the time.
Therefore, I will trust you always, for though I may be lost and in the shadow of death I will not be afraid, because I know you will never leave me to face my troubles alone.
"Do not let your hearts be troubled, You have faith in God; have faith also in me. In my fathers house there are many dwelling places, if there where not, would I have told you that I am going to prepare a place for you? And if I prepare a place for you, I will come back again and take you to myself, so that where I am you also may be. Where I am going you know the way."
John 14:1-4
_________________________________________________________________________________________________________________________________

All quotes are original to Janine Baryza-Ly. Please feel free to share, but do not use them as your own words

"Express yourself without words through inspiration and you will find yourself connected to everything, include the one that created you."
"Peace does not mean that we do not argue or disagree, peace means that we create dialog through our differences in order to produce creation and growth."
"We ask so many questions, yet we do not sit long enough to figure out that what we seek are not answers, but to know that we are connected."
The darkness is when you are so close to the light that you are blinded.
"There is no life and death only transformation. There is no right and wrong only choices and consequences. There is no good or bad, only perspective. You are an eternal being, eternally loved and never alone. Enter into that flow and you will start to see Truth."
"To start the journey is to understand that you know nothing!"
"If a person claims with certainty to know the ways of science or spirituality, politely walk away. They have not been on the journey long enough to realize they know nothing."